Pastor Glen Elliott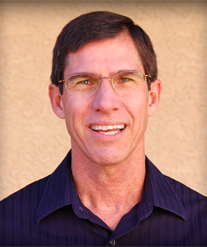 Glen Elliott and his wife, Jolene, have been married over 37 years. They have two adult children, Wendy and Brad, and one grandchild, Lillian.
Glen earned his Bachelor's and Master's Degrees from Pacific Christian College (now Hope International University). He has served as Dean of Students at a Christian college and as a pastor in several churches in Arizona, California and Ohio. Glen has also served with several mission organizations.
Glen and his family served as missionaries in Kherson, Ukraine, from 1991-92 and 1994-98, primarily focusing on leadership development and establishing a mission outreach to an unreached people group. In 1991-92 he and his family did the initial research and set-up for the formation of the Kherson Strategic Partnership. This partnership helped start several churches in Kherson and a training institute (Tavriski Christian Institute) in Ukraine. It also helped the Ukrainians to send Ukrainian missionaries to the Crimea and Bosnia and provide training and develop church planting efforts in three Central Asian Muslim countries. Glen still retains his ability to speak Russian and maintains great relationships with folks in Ukraine.
Glen is currently the Lead Pastor at Pantano Christian Church in Tucson, AZ where he's been for 19 years. He has helped set up church planting partnerships in countries like Kosova, Uzbekistan, Ecuador, Cuba and India as well as Tucson, Vail and Sierra Vista.
Glen has co-authored the book How to Grow an Effective Missions Program in Your
Church, and two Bible study workbooks on Mark and Philippians-2 Thessalonians. He writes regularly for the Christian Standard magazine.
Glen loves being outdoors. He regularly rides his bike, enjoys mountain hikes and loves to water and snow ski.