Winter 2020 Commencement
109th Commencement
Dear Graduate:
We are very sorry to have to announce that we are not able to hold commencement in December. We have been in communication with our local health officials and have concluded, unfortunately, that we have no confidence that a large gathering will be approved by that time and we wanted to let you know as soon as that became clear.
I know this is extremely disappointing to you and your loved ones. It is to us as well. Commencement is an exciting celebration of the completion of your college career. We do not want to miss out on celebrating you, your family, and acknowledging all the hard work and sacrifices that have gone into you reaching this point.
Therefore, we would like to invite you to participate in any future commencement ceremony that we hold. There is no time limit on this, and you can come when it works best for you and your family.
Here is what we need to know from you:
Email Kim Johnson at [email protected] when you know what commencement ceremony you would like to attend. We must have your RSVP no later than October 1st for any fall commencement (held in Dec.) or March 1st for any spring commencement (held in May). This will ensure that your name is printed in the program and we have adequate time to order you a cap and gown if needed.
In your email, include: Full name, current address, phone number, email address, HIU student ID number.
If you do NOT have a cap and gown, please include your height and weight in your email to Kim so that we can order you a cap and gown.
Master's students – the bookstore will be in touch with you about your original hood order. If you have not placed a hood order, and still wish to do so, you must get it to the Bookstore no later than Oct. 31, 2020.
Your initial order for your cap and gown is still available to be picked up, should you decide you want it for a future ceremony. You can get in touch with our Bookstore to work out the details of pickup or delivery. If you do not want to pick up your cap and gown right now, but you plan on attending a future ceremony and would still like to have a tassel that says 2020, you will need to get that no later than November 15, 2020. 2020 tassels will not be available at future dates. Our Bookstore manager is Robert Mercado and can be reached at [email protected] or by calling 714-992-5911 or 714-879-3901 ext 1233.
At the end of the semester, the Registrar's Office will be mailing out any academic honors that you may have earned. You are encouraged to wear those cords to the commencement ceremony that you choose to attend.
Again, we share in your disappointment in not being able to have a commencement ceremony this fall. However, we look forward to celebrating with you in the future. Please direct any questions that you might have to Kim Johnson at [email protected]
Sincerely,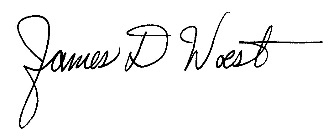 James D. Woest, Ph.D.
Chief Academic Officer