Living Fearless and Fancy Free
Name: Kim Strater Hamilton
Current Status: Alumni
Graduation Year: 1987
A year ago, Kim Strater Hamilton (BA '87) was signed up to speak at a women's conference. The topic she was given to speak on was "Living Fearlessly," something that hit home for Hamilton because she has often wrestled with choosing faith over fear. The theme of her presentation stuck with her and became the catalyst for Hamilton to start an organization centered on using her gifts and experiences in ministry to encourage others to live without fear. She named the organization Fearless and Fancy Free, the same as the title of her speech at the conference.
Through Fearless and Fancy Free, Hamilton offers herself as a conference speaker, worship leader, and events planner, roles she has routinely taken on in churches and at conferences over the years. She admits that though the latter two roles have come to her naturally, "[speaking] was not an area I set out to pursue, but rather an area that continues to pursue me."
Indeed it is something that has pursued Hamilton since she was a student at Hope International University (HIU). Plenty of fond memories from her time at college have stayed with her over the years. "Dorm life with great roommates, Music Department friends, professors, challenges, choir tours, recitals, and great experiences [have all helped] to prepare me for ministry," said Hamilton. She went on to say that her time at the University and the five years after graduation that she spent traveling with and directing Hope's vocal group, Ekklesia, "gave [her] a depth and understanding of Christ and a deep love for the church."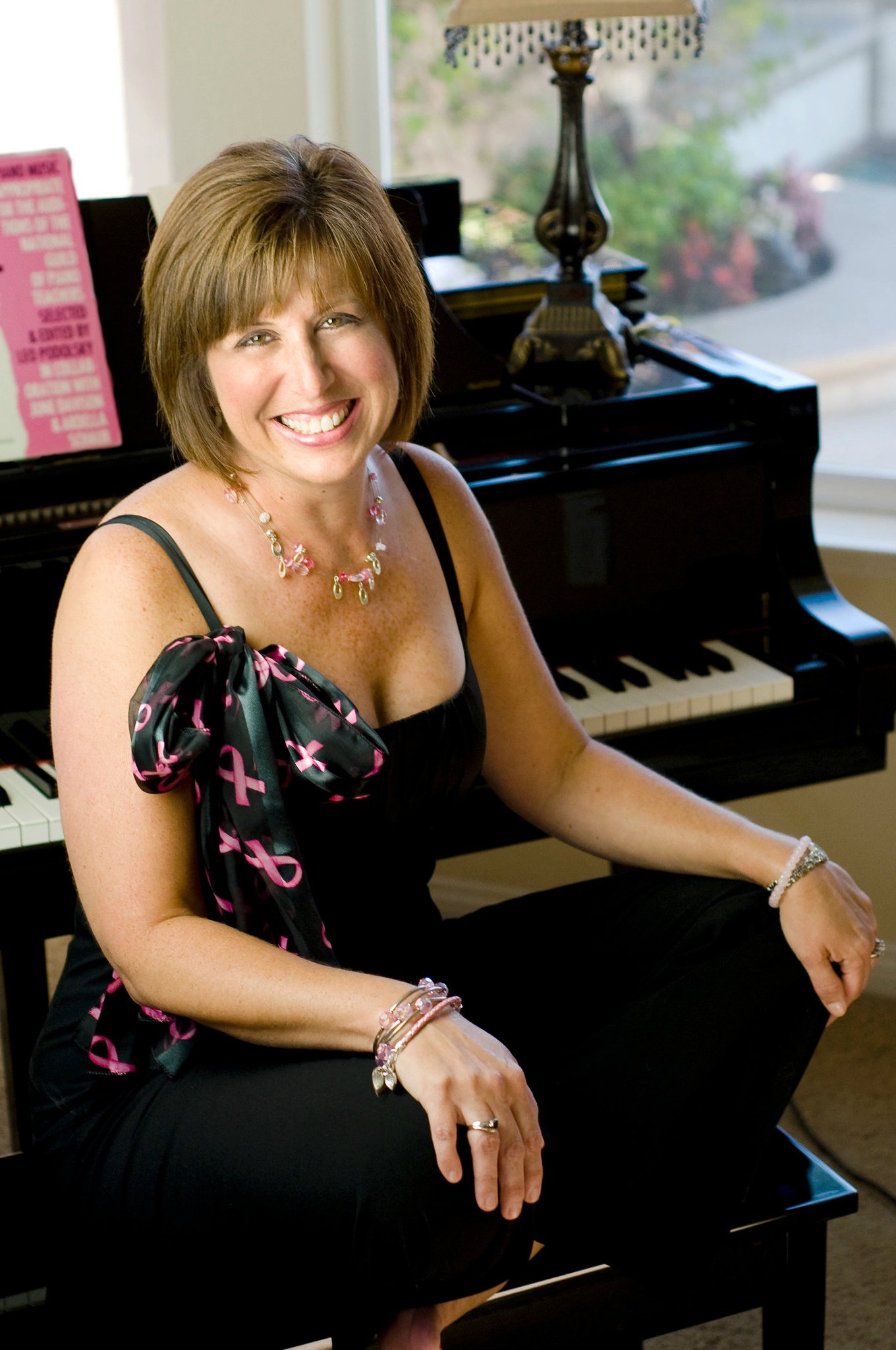 Hamilton, who graduated with a B.A. in Music Ministry, grew up as a "preacher's kid" and has fostered her life-long love for the Church by serving as the Worship Leader for Mission Viejo Christian Church and by being involved in countless events and retreats for many different churches and organizations. She firmly believes that her education and experiences at Hope helped her step into the world of ministry and she absolutely encourages prospective students to choose HIU. "Just do it!" she said. "Jump into the family there and grow personally and in your vocational major. Dream big, pursue hard and let God direct your paths to where He wants to use your passions." That is exactly what Hamilton is doing now through Fearless and Fancy Free.
This summer she led worship at University Christian Church in Los Angeles, CA and in the fall she will lead worship at a couples' retreat for Newbury Park Christian Church. Next spring, she will head to Angeles Crest Christian Camp to speak at the annual Mother/Daughter retreat and then will speak at El Centro Christian Church for Mother's Day. No matter what the conference, event, or service is, Hamilton says they are all genuinely meaningful to her. Even as she actively encourages others through her ministry, she often ends up being encouraged by people's faithfulness and strength.
As she continues her ministry with Fearless and Fancy Free, she hopes to remind people that God uses everything in our lives for good and His glory, and that it is our challenge to be faithful and follow God in the midst of our challenges and struggles. In regards to her own life, Hamilton said every part of her personal experiences, including her battle with breast cancer, have impacted her ministry and faith. When she spoke and volunteered at the Breast Cancer Center in Orange, CA, the very place where she was treated, Hamilton said she was incredibly moved and humbled by the opportunity to encourage the women there.
While being involved in ministry is nothing new to her, Hamilton admits that ministry through Fearless and Fancy Free is new territory, but any trepidation she feels is quickly surrendered to God. "I really am following God's lead on this," she said. "This is a new venture, so we will go wherever He sets the path." That confidence and strength of faith is apparent in everything Hamilton does and says, and it is something that surely resonates with those who hear her speak or lead worship.
When asked who she most wanted to reach, Hamilton casts a wide net. She said, "Anyone that has ever been fearful. Anyone that has gone through difficult times and has allowed fear to motivate or consume them. Anyone that has walked with Christ through those trials and still struggled. Anyone that does not know Christ as Savior and Lord and has tried to bravely walk, step by step, through challenges, not knowing how Christ changes everything! Anyone that is looking for more meaning and joy, and less stress and worry. I just pray for times of ministry where we can laugh, have fun, cry, and where we can step into the freedom that comes through Christ and Him alone!"
To learn more about Fearless and Fancy Free and how to get in touch with Kim Hamilton, click here.