Empowering and equipping people to reach their friends who are far from God
Name: Steve Carter
Current Status: Alumni
Graduation Year: 2002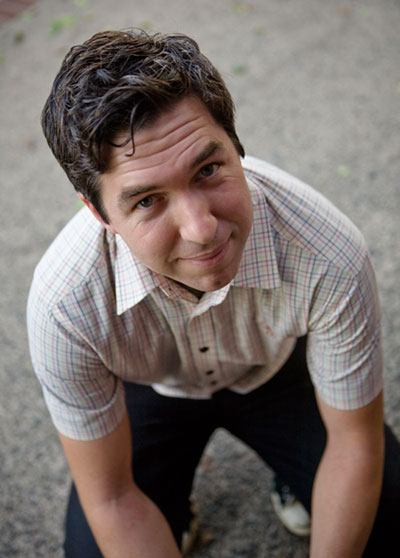 Steve Carter (B.A. '02) serves as the Director of Evangelism at Willowcreek Community Church in South Barrington, IL. Willow's evangelism team is a group of individuals with a mission to turn irreligious people into fully devoted followers of Jesus Christ. By hearing someone's story - and sharing their own - they seek to discern and respond to God's promptings as they build authentic relationships with others.
When Carter attended HIU, he was a part of a group of students who became inspired by the things they were learning in their classes. Compelled to truly live out Jesus' teachings, they decided to put their faith into action. They called themselves Solidarity, and began going out into the poorer areas of the Fullerton community to help students go deeper with Jesus. Today, Solidarity is going strong, as it continues to serve the community with tutoring, after school programs, sports, special events, dinners, computer classes and more.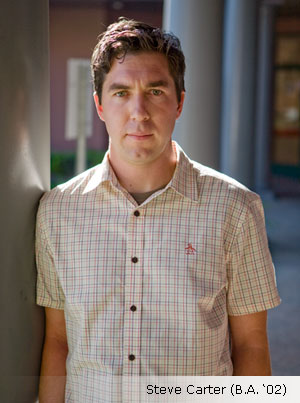 Right after Carter graduated from HIU with a degree in Biblical Studies, he had the unique opportunity to live with and be mentored by pastor Rob Bell. Bell is known around the world for his series of short films (NOOMA) that ask spiritually compelling questions, as well as a number of best-selling books. Carter spent over six years growing with Mars Hill Church, of which Bell was the founding pastor. He first served as an intern, then as the junior high teaching pastor, then as the leader of all student ministry and finally as the leader of family ministries.
Thinking back to his education at HIU, Carter says, "The first thing that comes to mind is how available and accessible the professors have been for me while I was a student and even now as a pastor. The faculty there is truly helping you live more into the fullness of who God created you to be. So I was pushed when I needed to be, inspired and given opportunities that helped prepare me; but more than that I had a relationship with these great men and women. They were more than professors; they were examples, mentors and friends."
When asked what Carter would tell a student who was thinking about attending HIU, he said, "It's a place where community happens. It's worth it and it will be something that quite possibly will forever change you as you're given opportunities to discover and experience the kingdom at hand. It might be over a meal, talking with a professor, serving locally together, or driving through the night with friends after watching your favorite band play. Hope offers you amazing people to learn, grow and experience life WITH."
Check out Carter's blog here.
UPDATE (10/16/17): Carter to co-lead Willow Creek Christian Church http://www.christianitytoday.com/news/2017/october/willow-creek-bill-hybels-names-co-ed-pastors-to-succeed.html