We are pleased to announce the latest line up of speakers in our Voices of Christian Thought Speaker Series. These esteemed speakers from varied Christian backgrounds come on campus to deliver fresh perspective to the campus community. We will hear from Christian theologians, activists, best-selling authors, professors, and ethicists.
The speakers will be presenting in Chapel as well as a number of classroom presentations which will allow students to interact with them on a more intimate level. Voices of Christian Thought is open to the public. For more information please contact Dr. Joe Grana, Dean of Pacific Christian College of Ministry and Biblical Studies at [email protected] or (714)879-3901 x1285.
---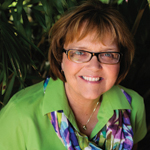 Gayla Congdon - Missionary and Author
January 24
9:30 - 10:30 a.m. (Chapel)
Gayla Congdon is the co-founder and Chief Spiritual Officer of Amor Ministries, a missions organization that builds housing for the impoverished in Mexico. A two-time finalist for the San Diego Business Journal's Women Who Mean Business Award, Gayla is a sought after speaker and has led workshops at the International Conference on Missions and the Christian Leadership Alliance Conference. Her book, Disrupted: Cultivating a Mission-Focused Life, was released in January 2013. She holds a B.A. and M.A. from Hope International University.
---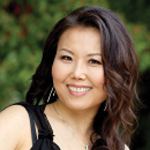 Rev. Kirsten Oh - Professor and Ordained Elder
February 14
9:30 - 10:30 a.m. (Chapel)
An ordained elder in the California Pacific Annual Conference of the United Methodist Church, Rev. Oh represents the United Methodist Church at the National Council of Churches of Christ Faith and Order commission. She is an Assistant Professor as Azusa Pacific University and was previously the Dean of Student Life at the Claremont School of Theology. She is an active member of First United Methodist Church, Pasadena and holds a M. Div. and Ph.D. from Fuller Theological Seminary.
---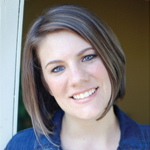 Rachel Held Evans - Author and Speaker
March 7
9:30 - 10:30 a.m. (Chapel)
A popular speaker, blogger and author, Rachel Held Evans' newest book, A Year of Biblical Womanhood, was published last year and chronicles her year-long experiment to follow the Bible's instructions for women as literally as possible. A native of Dayton, Tennessee, Rachel's first book, Evolving in Monkey Town, is a spiritual narrative about growing up in the city famous for the Scopes Monkey Trial. Rachel has been featured on NPR, Slate, The BBC, The Washington Post, The Times London, The Huffington Post, and Oprah.com, and was recently named one of Christianity Today's "50 Women to Watch.".