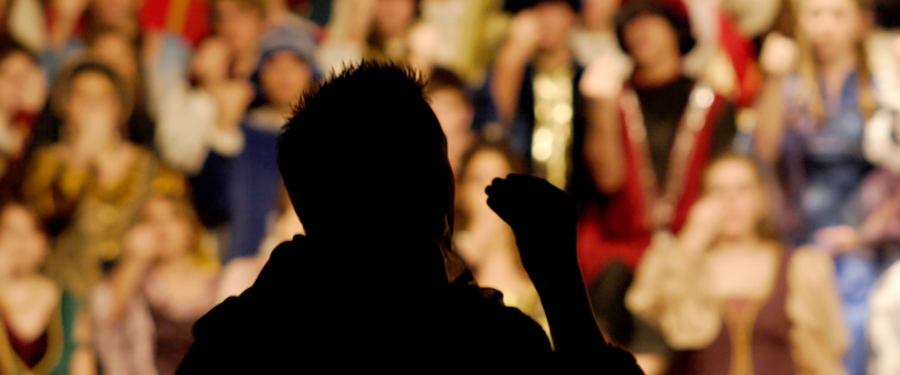 "I'M A BIG BELIEVER IN THE RESIDENCY PROCESS. MINISTRY IS NO LONGER THEORETICAL" - FORMER HIU RESIDENT
WHY RESIDENCY?
We believe that one to two years of residency is critical for a ministry student to be prepared upon graduation. The more experience you have when you graduate, the more prepared you'll be to lead. Therefore we have incorporated a one to two year residency requirement into all of our Ministry, Bible, Worship Arts, and Intercultural Studies degrees. During the residency, students will earn credit for ministry experience at a church close to the Fullerton campus or even out of state.
WHAT WILL I BE DOING DURING MY RESIDENCY?
Residency experiences vary greatly depending on several factors such as: mission of the church, department you serve in, who you ministry coach is, and the number of hours you need to work. Having said that, you'll be embedded on a church staff where you will share the responsibility of the work load in that department, attend staff meetings, and lead people. You'll be receiving credit (and therefore a grade) for your time in residency, so there are weekly journals, reading requirements assigned by your church, and an end of semester evaluation. And don't forget, you're still a full time student, so there's coursework to keep up with and classes to attend.
HOW DO RESIDENCY CHURCHES GET CHOSEN?
We have developed partnerships with dozens of churches both locally and around the country. These churches know how to develop a ministry leader, and have agreed to meet several criteria. They must then apply and be accepted before taking a resident. If you know of a church who would like to apply, they may do so using the steps below.
HOW DO I CHOOSE A RESIDENCY CHURCH?
Partner churches often visit campus to meet students and recruit for their program. After that, they may ask you to fill out an application, do a phone interview, or visit their church. It functions much like it would if you were applying for a job. And you'll always have the advisement of our staff and faculty to help you make the right choice.
CAN I DO RESIDENCY OVERSEAS?
Intercultural Studies majors have the option of completing their residency credits overseas over a period of 7-12 months. Other majors may also be eligible for a residency outside the United States, chosen in consultation with their academic advisors. HIU provides training to assist students in raising support for these life-changing experiences.
"The reality is there are way more great positions available in church leadership than there are equipped leaders to fill them. Where will they come from? We need different paths for preparation and I believe this is one of those paths."
- Tim Foot, Slingshot Group / Lifebridge Christian Church
---
BECOME A Residency Church
If you'd like to become a residency church...
Start by reading through the six criteria, and decide if you want to continue.
Download this Residency Contract to understand the expectations for everyone involved
Share these documents with your team/elders/senior leader and talk about what it would look like to take on a resident.
Fill out the form below to officially apply.
Once we receive your application, we'll get in touch with you to talk further about your residency plans. We look forward to talking with you.