It's a big step to attend a university away from your home country. Hope's faculty, staff and students will do everything possible to make you feel welcome and comfortable from your first day in Southern California.
View Detail
Applying for Admission to Hope International University is simple! By following these steps, you'll be one step closer to one unforgettable and life-changing college experience. Contact our capable and caring staff at any point with questions!
View Detail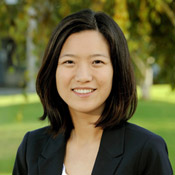 Connect with our staff. They are eager to help you through the college process.
View All Staff